Project Detail
What Envision Provided
This client recruited the help of Envision Landscapes to execute a partially completed backyard oasis project.
The design they provided included an in-ground pool surrounded by a large expansive patio. Once the pool was installed, our team worked hard to complete both the natural and pre-cast stone areas. After that, armour stone was used to elevate the yard, fixing a substantial grade change. Natural stone steps lead to a previously completed firepit area at the base of the backyard.
To match the existing fire feature, Envision Landscapes installed an accent wall and stone coping surrounding the pool. In addition, our team installed two separate sets of steps. One with a landing against the house. The other next to the large patio area.
Upon completion of the hardscape, Envision supplied the client with large plants to add some greenery. They have been highlighted by a simple and elegant lighting system. As a result, the backyard oasis is now complete and ready for dining, entertainment, and enjoyment at all hours.
Project Transformation
Before / After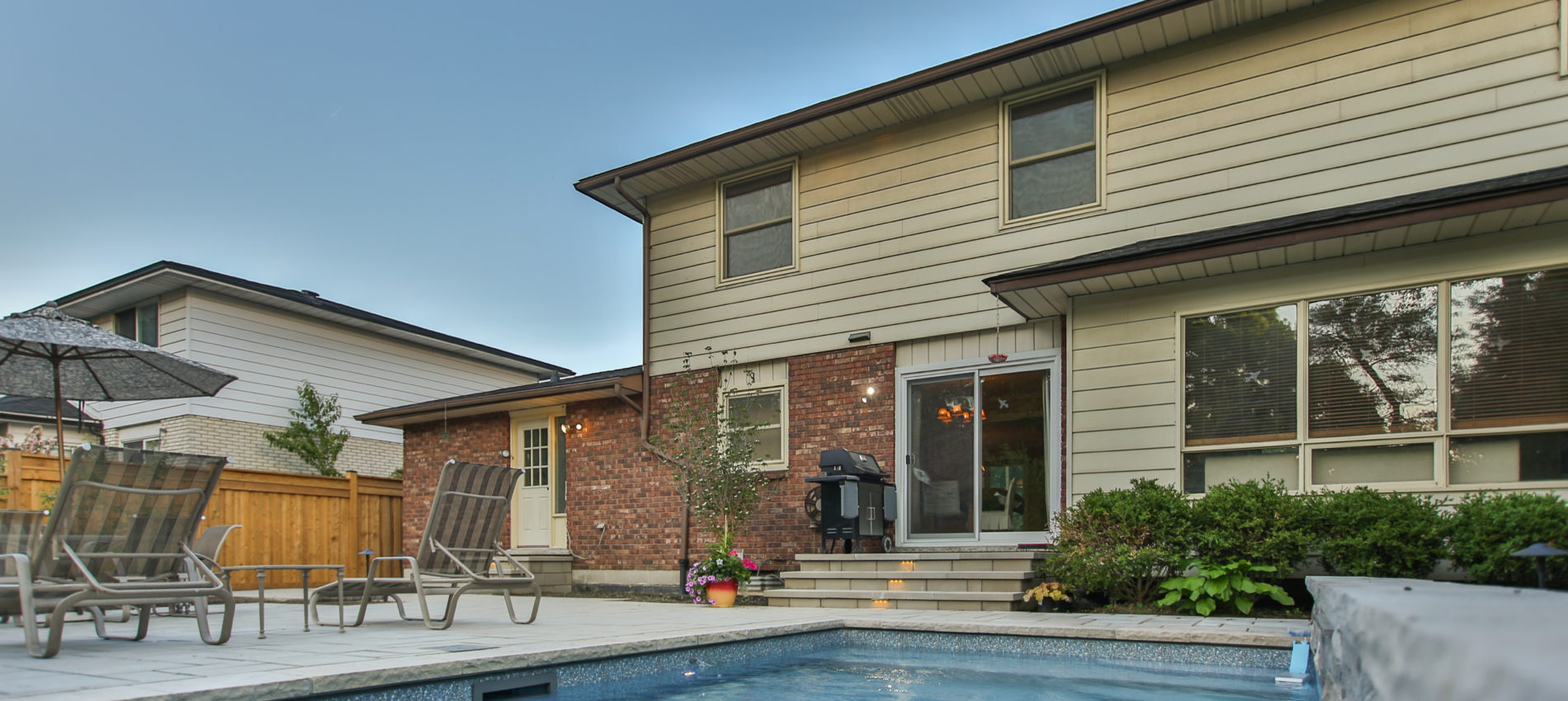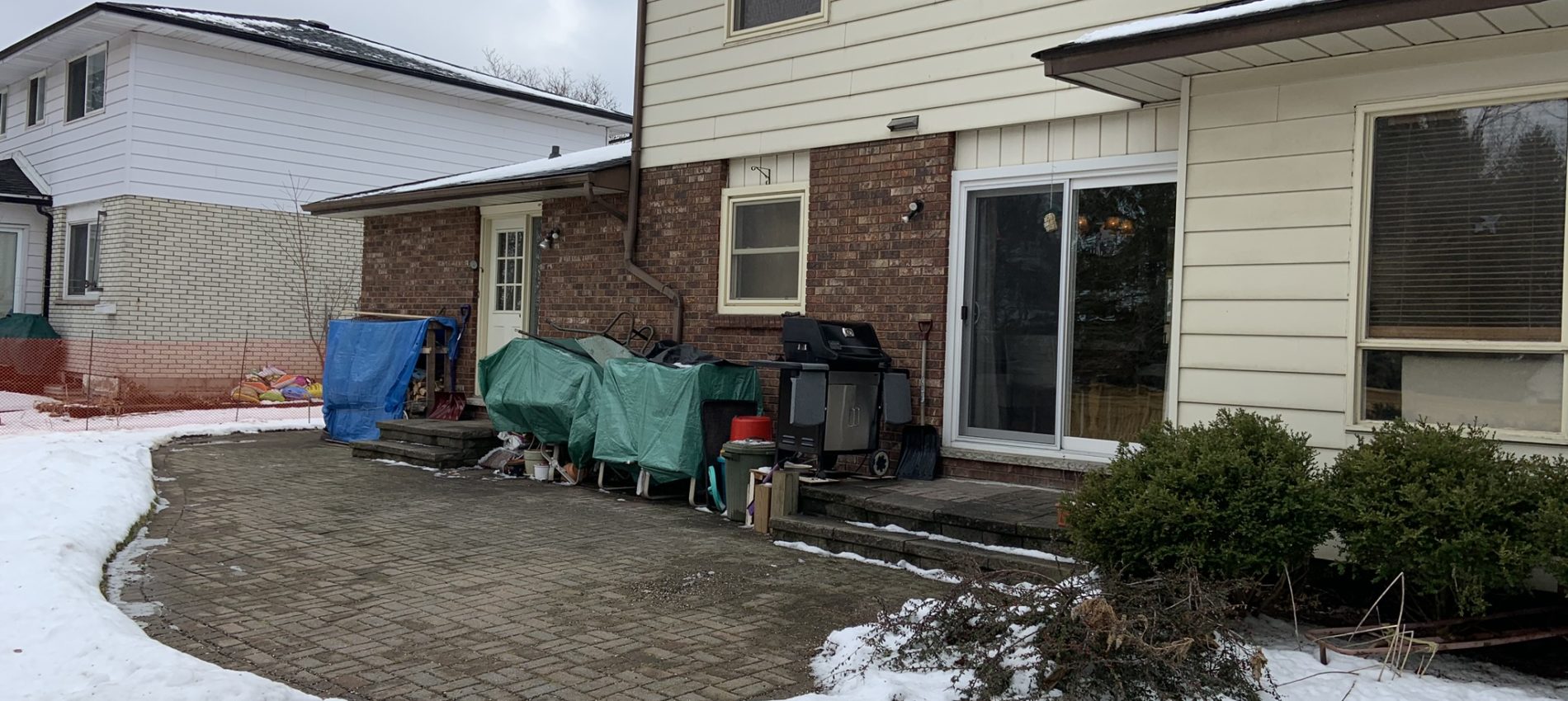 Photo Gallery
The Big Picture
Project Materials
Products Used
Sheer Descent water-feature wall
Owen Sound Grey/Brown Building Stone

by

Natural Stone
Pool and Wall Coping
Owen Sound Coping

by

Natural Stone
Natural Stone Steps
Natural Buff Guilotine Steps

by

Natural Stone
Steps and Landing
Raffinato Smooth

in

Beige Cream

by

Techo-Bloc
Interlock Patio and Walkway
Blu Smooth

in

Beige Cream

by

Techo-Bloc